Main information:
Hermitage Old Palace
Wardrobe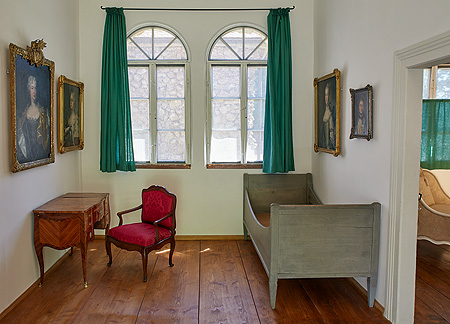 One of the former hermit cells served as the margravine's wardrobe; a chambermaid also slept here.
One of the oil paintings shows Empress Elisabeth Christine (1691-1750), the wife of Emperor Karl VI and Wilhelmine's godmother, to whom Wilhelmine was related on her mother's side. The picture was possible part of the original decoration.
---