Main information:
Margravial Opera House: World Heritage & Museum
The Margravial Opera House: A world-class theatre monument and a testimony of court festival and music culture!
Margrave Wilhelmine and Margrave Friedrich III of Brandenburg-Bayreuth had it built by the star architect Giuseppe Galli Bibiena on the occasion of their only daughter Elisabeth Friederike's marriage. The free-standing building from the Baroque era with its impressive wooden interior construction foreshadowed the large public theatres of the 19th century. Since 2012 the Margravial Opera House has been a UNESCO World Heritage site. As you will see for yourself: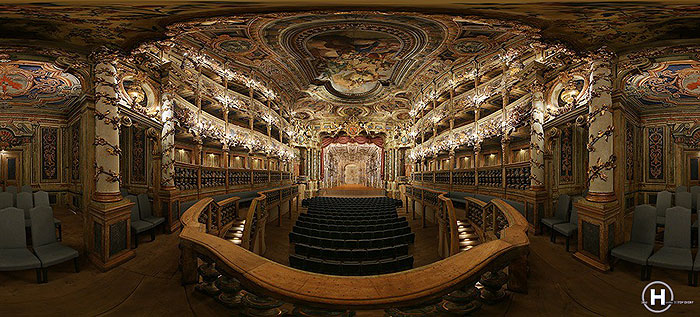 The panoramic view opens in a separate window and was made by Torsten Hemke, 3D Panorama Artist.
The new exhibition about the Margravial Opera House and Baroque festival and theatre culture invites visitors of all ages to participate actively: A fun experience for everyone of an inquiring mind!
In this MUSEUM FOR EVERYONE, information is not only communicated in a lively and interactive manner, but is accessible to everyone according to the multi-sense principle.