Main information:
Margravial Opera House: World Heritage & Museum
Building history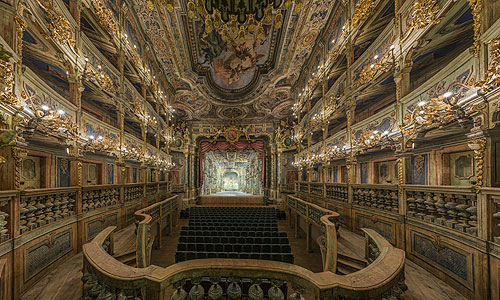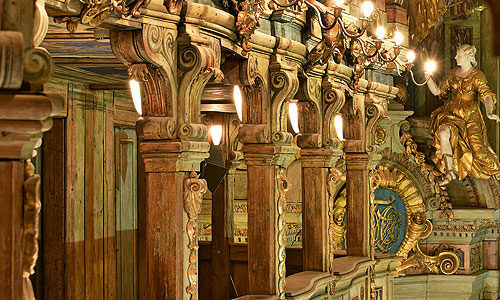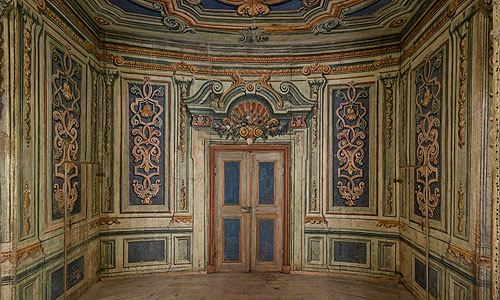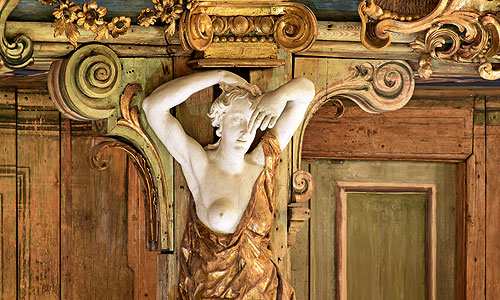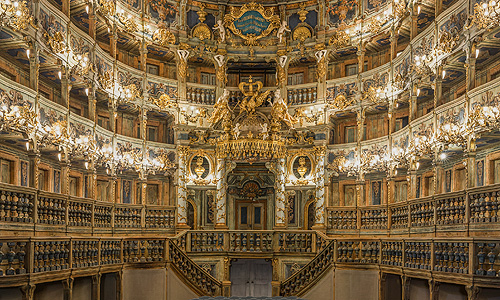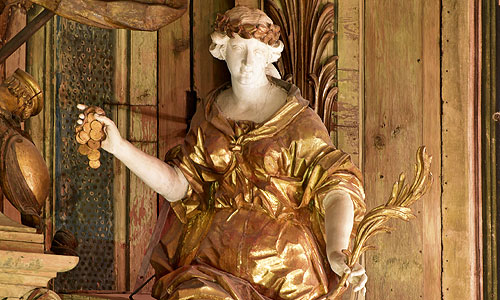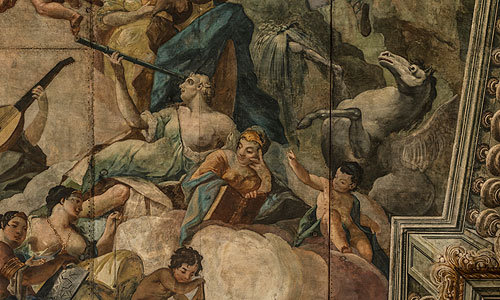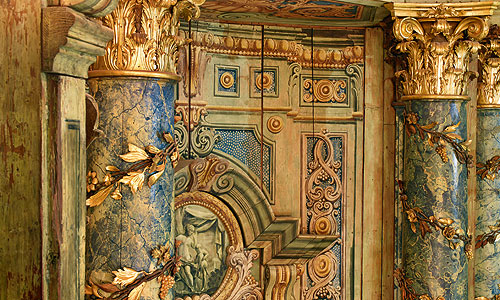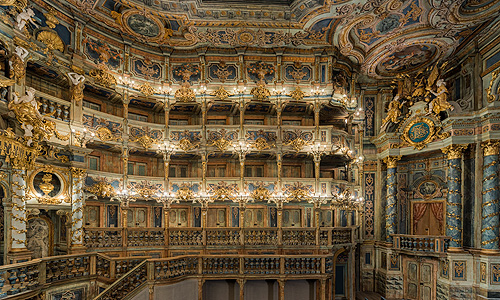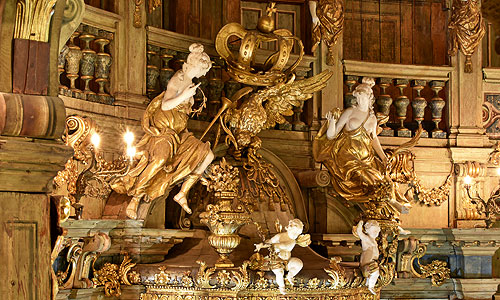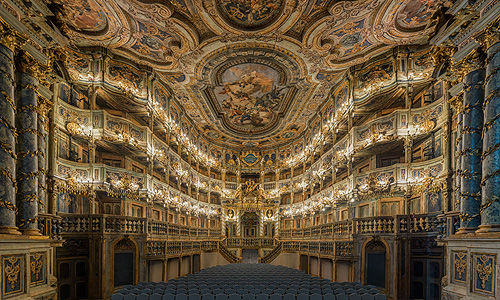 Margravine Wilhelmine was a gifted woman with high aspirations. Her mission? To promote culture in Bayreuth! One of her building projects was the Margravial Opera House. Private houses were pulled down to create a space next to the Ballroom (Redoutenhaus) large enough for a free-standing theatre, which the famous theatre architects Giuseppe and Carlo Galli Bibiena were commissioned to build.
They produced a rectangular building beneath a huge roof truss. This had to span the massive unsupported interior and bear the load of the ceiling painting and the stage machinery – an outstanding architectural feat! The installation of the auditorium was completed within nine months – thanks to prefabrication. It consists of a wooden construction that was inserted into the surrounding brick wall. The individual segments were prefabricated to save time and installed on site. It is the splendid tromp l'oeil painting on wood and canvas that transforms the whole construction into a festive theatre.
With a depth of 27 metres and a width of 25 the stage was one of the largest of its day. Elaborate back-stage machinery enabled the sets to be changed rapidly and special effects created. The opera house was inaugurated after a building period of around two years – in time for the princess's wedding. The highlight of the festivities was the performance of the two operas Ezio and Artaserse. However the theatre was still without its stone façade – this was not built until 1750, and was the work of the court architect Joseph Saint-Pierre.
---
UNESCO World Heritage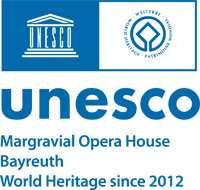 The Margravial Opera House in Bayreuth was inscribed in the UNESCO's world heritage list in 2012. It was acknowledged by the committee as a 'unique monument of Baroque festival and music culture in Europe'. What makes it particularly special is the fact that it has remained unchanged in its original form and construction. According to UNESCO's criteria it is a masterwork of Baroque theatre architecture with respect to its tiered loge structure and its acoustic, decorative and iconological attributes.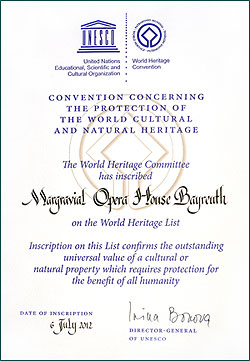 In its day, the Margravial Opera House was comparable in size and magnificence with leading theatres in Vienna, Dresden, Paris and Venice. Due to exceptional circumstances it is still in unique condition and should be preserved for future generations – which confirms its status as a UNESCO World Heritage site.
Want to know more? Further information about the UNESCO World Heritage site can be found in the exhibition.
Preface for UNESCO application
The Margravial Opera House Bayreuth – UNESCO World Heritage Site since 2012
ICOMOS report for UNESCO application
Contact