Main information:
Margravial Opera House: World Heritage & Museum
Exhibition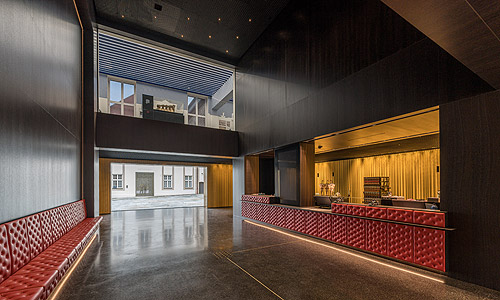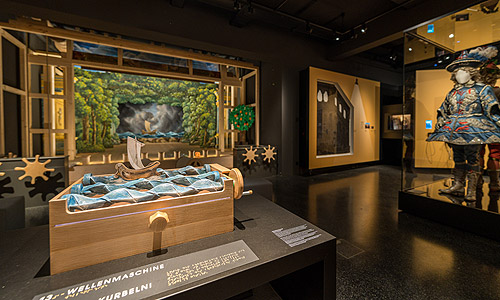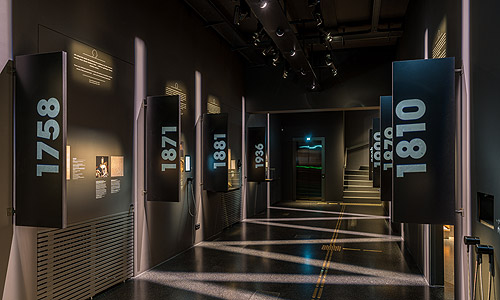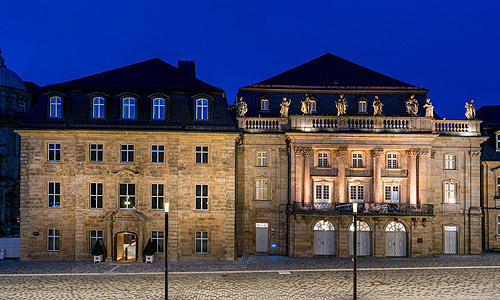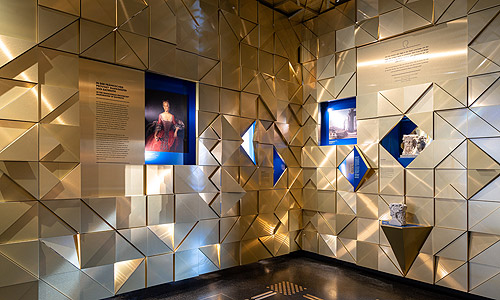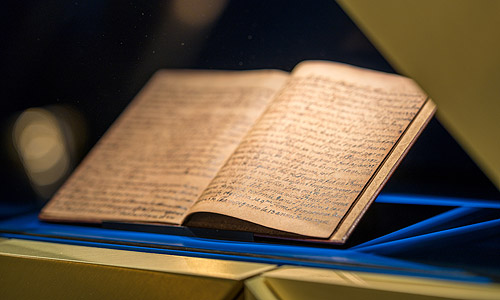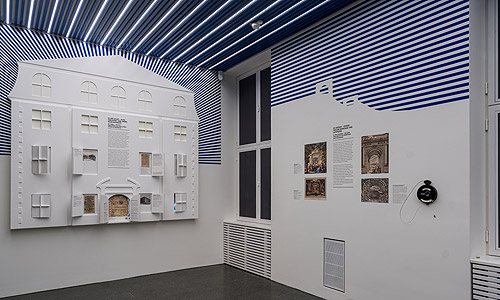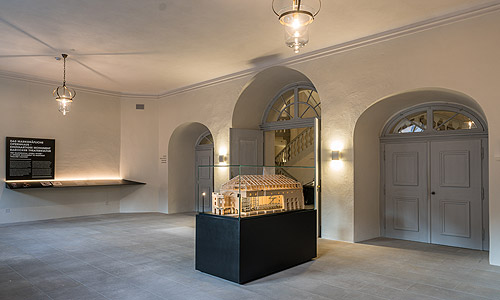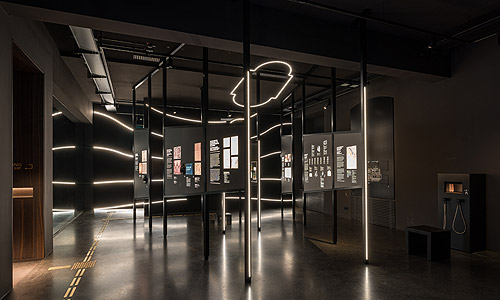 The opera house exhibition takes you into the magnificent world of Baroque theatre. Explore margravial theatre culture: Bayreuth had and still has a range of special theatres from a lakeside stage to a grotto theatre. Make the acquaintance of the musically gifted Margravine Wilhelmine and participate as a guest at the pompous princely wedding of her daughter, Princess Elisabeth Friederike!
Discover the secrets of the Margravial Opera House: what do prefabricated furniture and the auditorium have in common? What did the theatre smell like during a performance in the 18th century? What sounds filled the auditorium? Immerse yourself in the illusionistic world of Baroque theatre: how does it feel to stand on a Baroque stage? Who worked on stage and behind the scenes? What invisible mechanism changed the sets and how were special effects produced? Have a go at doing it yourself! A functioning true-to-scale reconstruction of the stage is at your disposal. The exhibition offers all this and much more besides.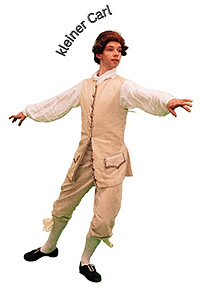 Young visitors are accompanied by little Carl, a historical figure who was the son of the ballet master Alexander Ludwig von Gontard and later became the ballet master himself and an architect. As a drawing and in animated form he acts as a guide through the permanent exhibition.
The Margravial Opera House: World Heritage & Museum is open to everyone. For this reason the needs of children and visitors with impairments were incorporated in the communication strategy according to the multi-sense principle. The exhibition area is thus equipped with a tactile guiding system, a musical station with a vibropad, and touch-, smell- and listening-based stations. In this way the museum is pre-programmed to provide fun for everybody!