Main information:
General information for visitors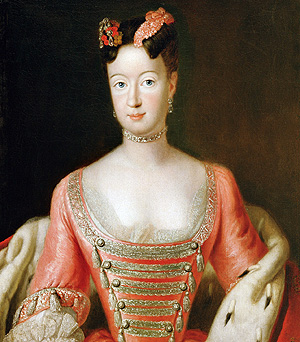 »The world of Wilhelmine«
Welcome to the Margravine's palaces
and gardens
In only two decades, Margravine Wilhelmine of Bayreuth, the legendary sister of Frederick the Great, together with her husband Margrave Friedrich, transformed Bayreuth into a residential seat of European standing.
Well-known buildings such as the Margravial Opera House, which was included in UNESCO's World Heritage List in 2012, the New Palace in the Bayreuth Rococo style and the Hermitage and Sanspareil parks still bear eloquent witness of their achievement.
---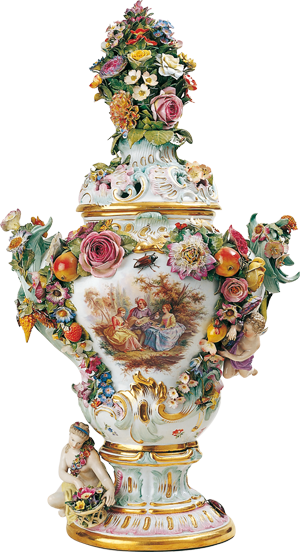 Information for visitors with reduced mobility
New Palace
Accessible for wheelchairs; disabled parking places in front of the building; lift and toilet for the disabled available; wheelchairs can be hired on request
Margravial Opera House
Due to restoration works the Opera House is closed until further notice.
Hermitage
To visit the Old Palace two steps are to be negotiated (for help please ring the bell marked "Kasse"). The New Palace is accessible for wheelchairs, which can also be hired on request. Most of the park is accessible for wheelchairs, with the exception of certain areas with steep paths.
Sanspareil Rock Garden/ Oriental Building/
Zwernitz Castle
Oriental Building accessible via the rear entrance; Rock Garden accessible for wheelchairs, with the exception of certain areas with steep paths; rooms in Zwernitz Castle only accessible via steps.
---
Photography and filming
Photo and film shootings as well as the flying of drones / multicopters are basically subject to approval and charges. Here you will find information on photography permits / film permits. Taking pictures of the outside of the palaces for private use does not require a permit.
---
Wi-fi
Free wi-fi is available at "Residenzplatz", in the entrance area of the New Palace, and in parts of the adjacent Court Garden.
---
Restoration of the Margravial Opera House Bayreuth
Welcome to the information centre at the Margravial Opera House
To ensure the preservation of the Margravial Opera House, the Bavarian Palace Department is currently comprehensively restoring this Bayreuth World Heritage site.
However, there is still an opportunity for visitors to see the opera house while the work is in progress:
An information centre that has been set up in the foyer building illustrates the various features of the interior and shows how it is being preserved for future generations. The auditorium itself will however remain closed to the public for the foreseeable future.
| top |