Main information:
Bayreuth New Palace
Margrave's rooms: Brown Drawing Room and Picture Room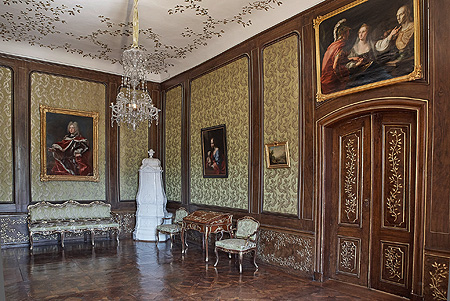 Originally the Brown Drawing Room and the following Picture Room were one room, namely the Margrave's Audience Room.
After Richard Wagner had settled in Bayreuth, King Ludwig II had the palace restored in 1869 for residential purposes. It was then that the large Audience Room was divided in two and the throne relocated to the Margrave's Antechamber.
---