Main information:
Hermitage Old Palace
The margrave's bedroom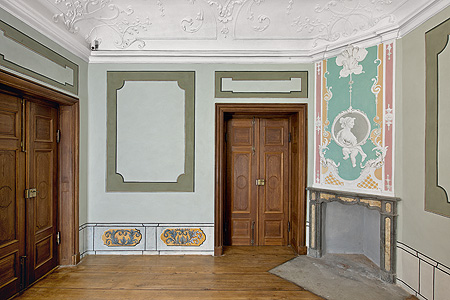 An adjoining room leads into the margrave's bedroom. In accordance with the function of the room as a bedroom, the decoration celebrates Zephyr, god of the west wind, which was associated with fertility.
The bed and the precious material covering the walls have not been preserved.
---